Comprehensive Staff Briefing
Comprehensive staff briefing regarding the next assignment for your stage crew and technicians is key to a successful event. It is therefore important to make communication and work time reporting as simple as possible. 
Keeping Track of Everyone and Everything
On a match day or during a concert, staff numbers can be significant, and everyone needs to be accounted for. To ensure everything runs smoothly on the big day, effective communication and work time reporting processes need to be in place.
Keep track of everyone at work with the Team Leader app 
Is my entire team at work and has everyone clocked in? One look at the Team Leader app, and you're in the know. Should a team member be absent, line managers can contact them effortlessly through the app's interface. Plus, team leads can manage time tracking for the entire team.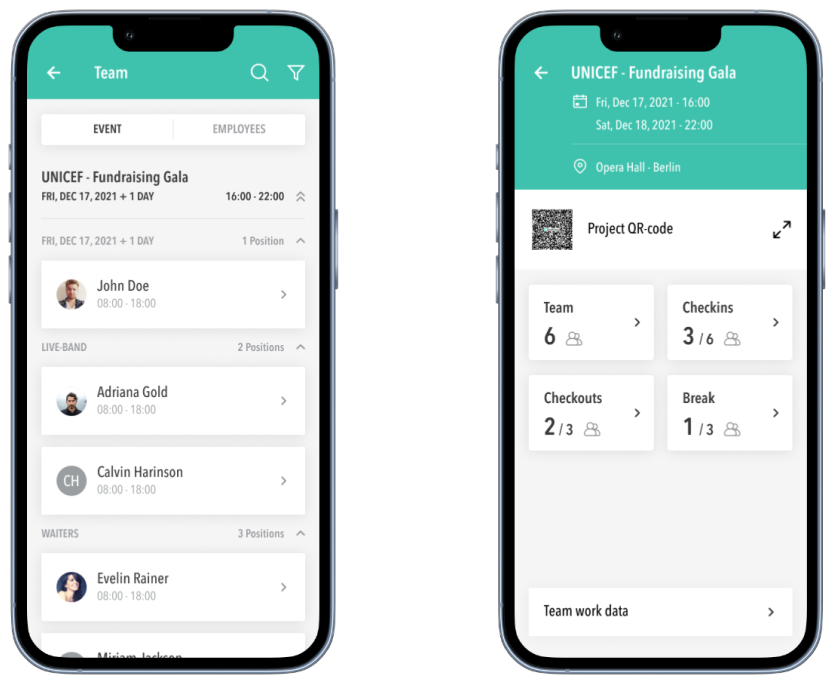 Stay in touch with your employees
The app lets your employees easily sign up for jobs and see exactly where and when they are assigned to work. All communication is managed through the internal communications system.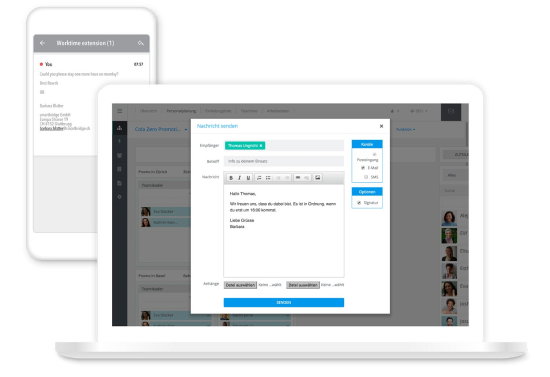 Digital signatures for work time approval
The work is done, now all that is left is for the customer to approve the worksheets. Say goodbye to paper clutter; simply invite customers to digitally sign off on work hours – one by one or in groups. Both parties will promptly receive a PDF containing the approved work times in their inboxes.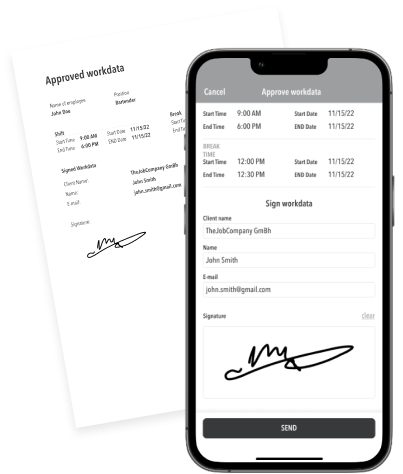 Read how our customers work with Staffcloud