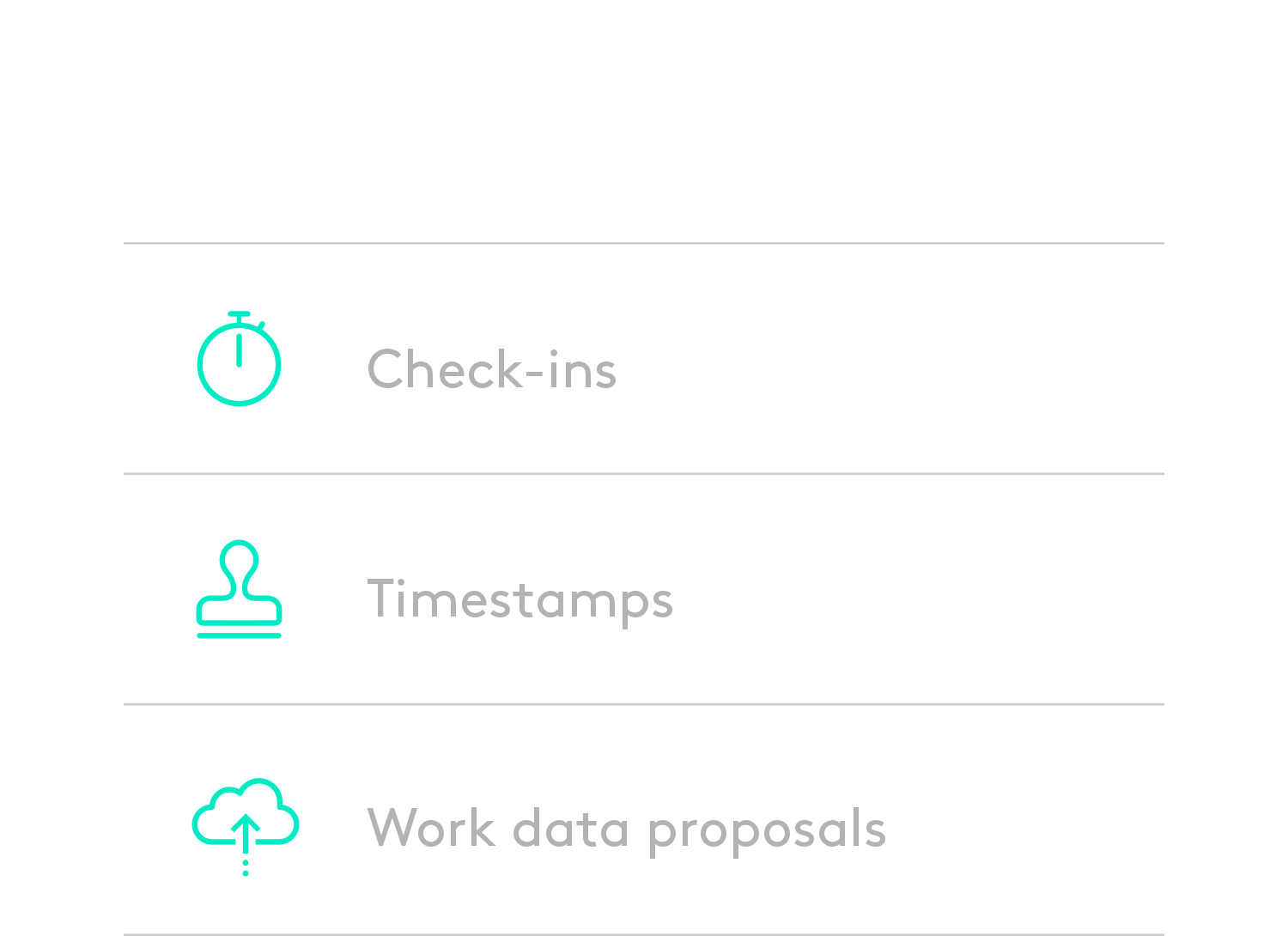 Choose the right work data tracking
With Staffcloud, you can choose one of three digital options to track your employees' work data:
 
Check-ins: Your employees use their smartphone to scan a QR-Code whenever they start working, take a break or finish at an event.
Live Stamp: Your employees submit a time stamp via their smartphone. The time stamp includes geographic and time data, and optional documents can be added.
Work Data Proposals: Transmission of work data proposals, expense details, mileage or photos of receipts via the employee app or via the desktop version.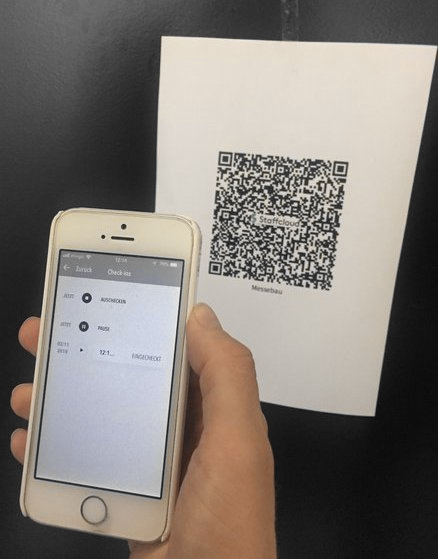 Check-Ins: checking in at a fixed location
Easy check-in and check-out. Display your QR codes in one or more locations. When your employees get to work, they simply get out their phone, open the Staffcloud app and take a picture of the code. The same principle applies when they go on breaks and when they leave work.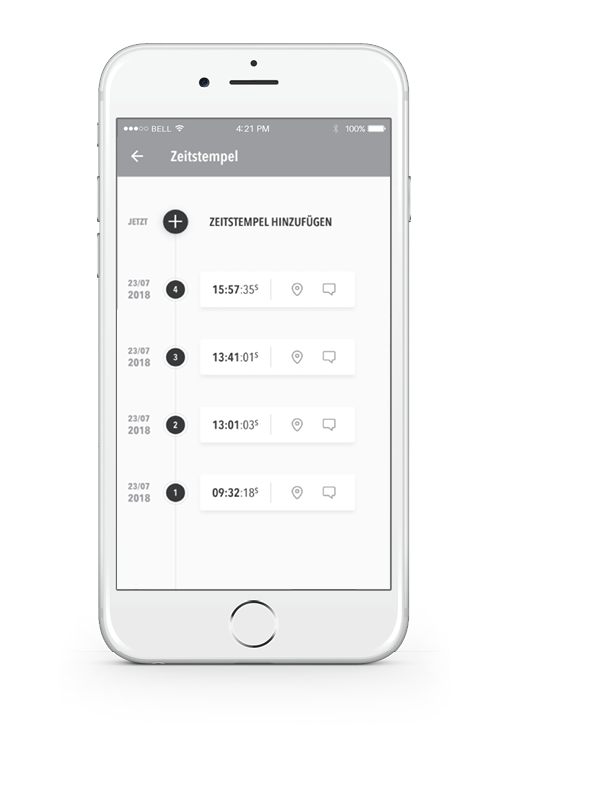 Time Stamps: clocking in on the go
Let your employees send you time stamps with included geodata and do away with laborious time sheets. Those of your employees who constantly work in different locations just open up the app at the start of their work time and submit their first time stamp. 
When times are submitted, geodata are forwarded along with them - but only if the employee consents (GDPR.)  As a manager, you can limit this by setting time-specific rules so that your employees can only send time stamps when they are actually working. 
This type of work time tracking is often used by employees in the field. This includes promoters.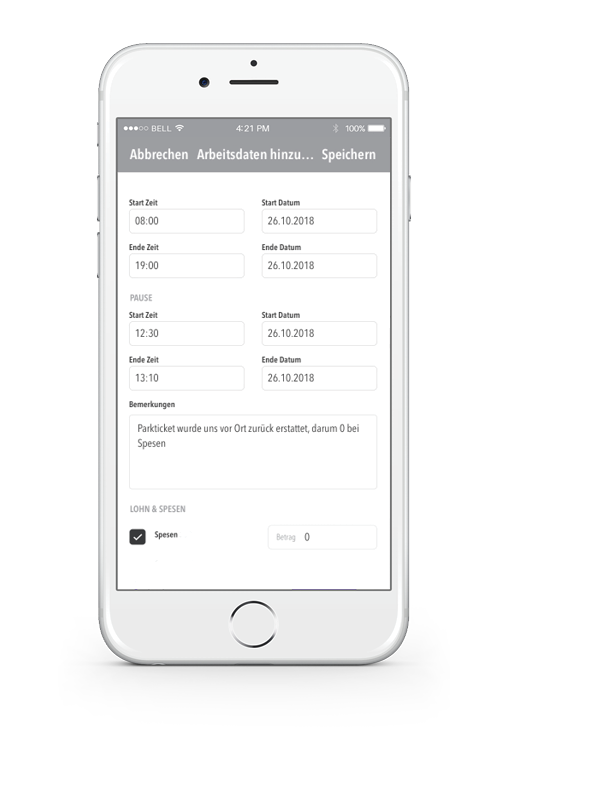 Work Data Proposals: your digital work report
Tedious work reports or sheets with recorded work hours that are sent by post or email are no longer necessary. The same data can be sent via the Staffcloud employee app. The incoming data are directly matched to their corresponding projects and can immediately be used for payroll accounting.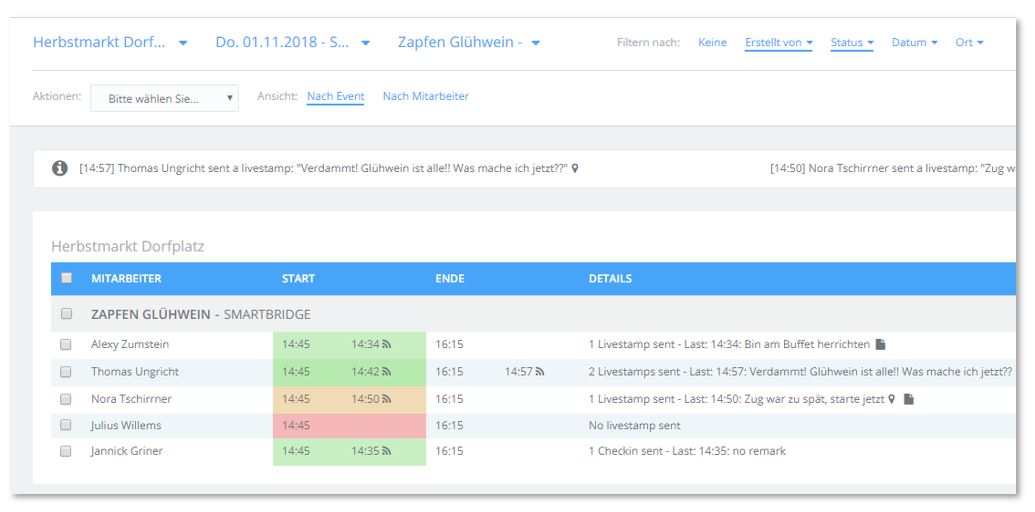 Live Tab: Overview of work times in real time
Easily monitor the work times submitted by your employees. You may accept, change or dismiss them. When sending you proposals, your employees can transmit any possible expenses and corresponding photos of their work location. All of the data can be used directly in payroll accounting.