Product
Short videos explaining the different areas of the software. This will bring you closer to how, for example, resource planning or time recording works.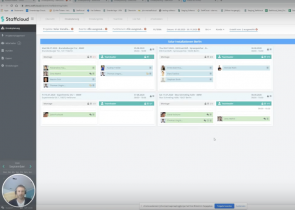 4:38 min
Einsatzplanung
Komplexe oder einfache Einsatzplanung – beides zeigen wir Ihnen hier. Zudem sehen sie die Magie vom Auto-Matching.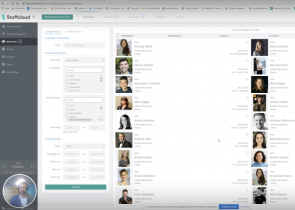 3:57 min
Digitale Personalakte
Ihr Fundament für alle Handlungen rund um Ihre Mitarbeiter ist eine leistungsfähige digitale Personalakte.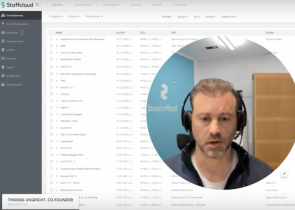 7:07 min
Ihre ganz individuelle Staffcloud
Damit Sie Staffcloud auf Ihre Bedürfnisse hin anpassen, zeigen wir Ihnen wie leicht das geht.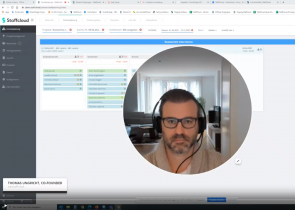 7:02 min
Kommunikation auf allen Kanälen
Treten Sie mit Ihren Mitarbeitern in Kontakt - automatisiert oder individuell.
Kunden
In den Videos erzählen Kunden, wie sie mit Staffcloud arbeiten und geben ihr Wissen weiter, wie sie gewisse Fragestellungen lösen.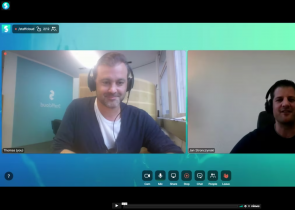 12:10 min
Wie erklärt man Oma die wichtigste Software?
Ein Gespräch mit Jan Stronczynski, dem Geschäftsführer von Premium Drive über die Digitalisierung und den Fahrdienst in Corona-Zeiten.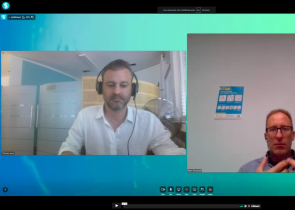 15:20 min
Wie managet man 3000 Corona-Helfer?
Ein Gespräch mit Reto Schubnell vom Führungsstab des Kantons Thurgau.
Webinare
Videos in denen vertieft auf einzelne Themen eingegangen wird.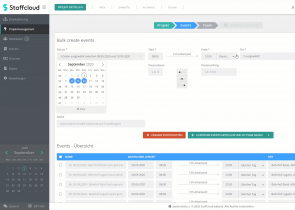 38:30 min
Projektmanagement
Das Projektmangement wurde überarbeitet und ausführlich zeigen wir alle neuen Kniffs und Möglichkeiten.