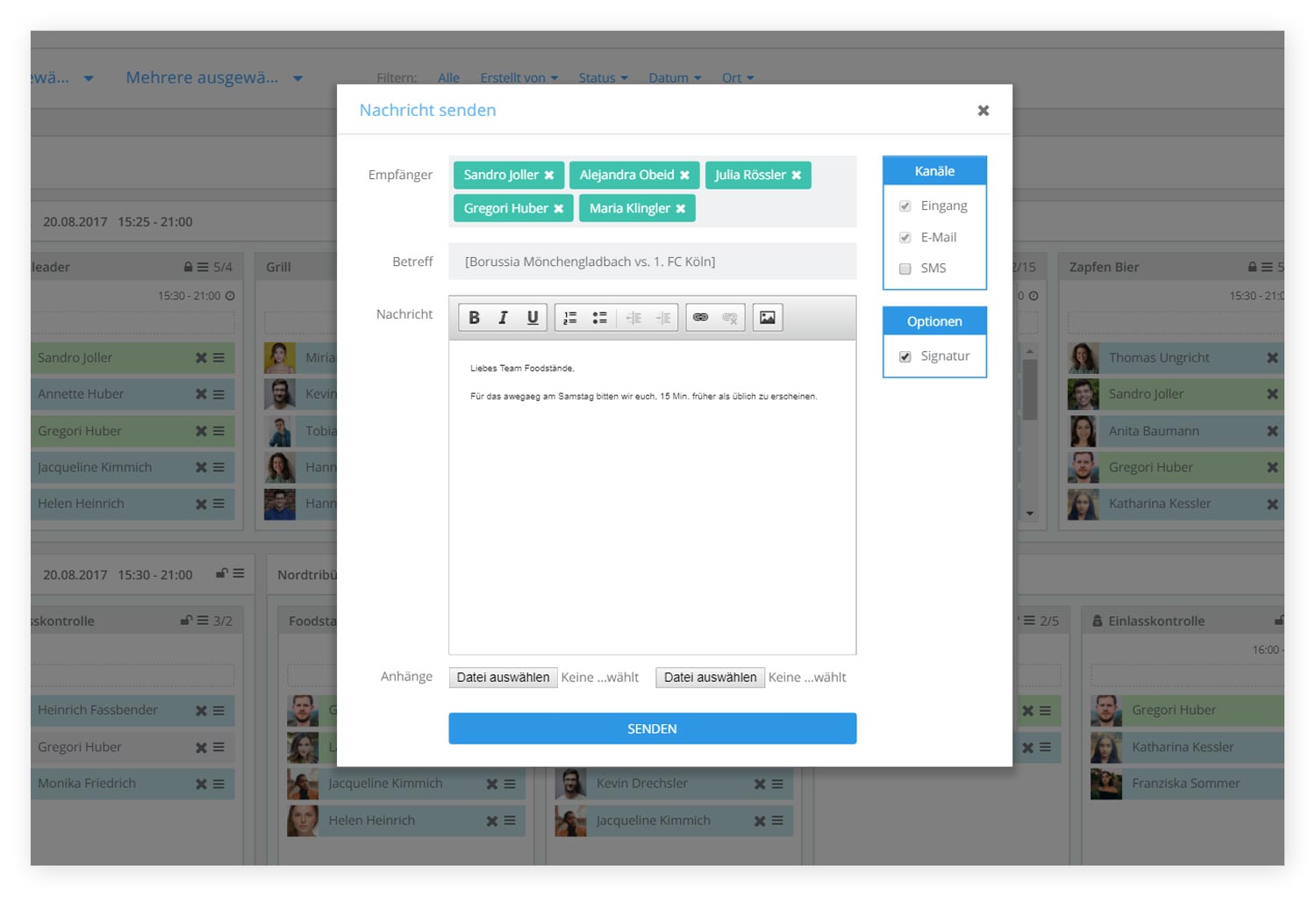 One communications platform - many channels
Send messages directly to the Staffcloud app
Employees can answer directly through the app
The communication history is displayed in groups, just like in all modern email services.
Choose your means of communication with one click - text message, email or internal message.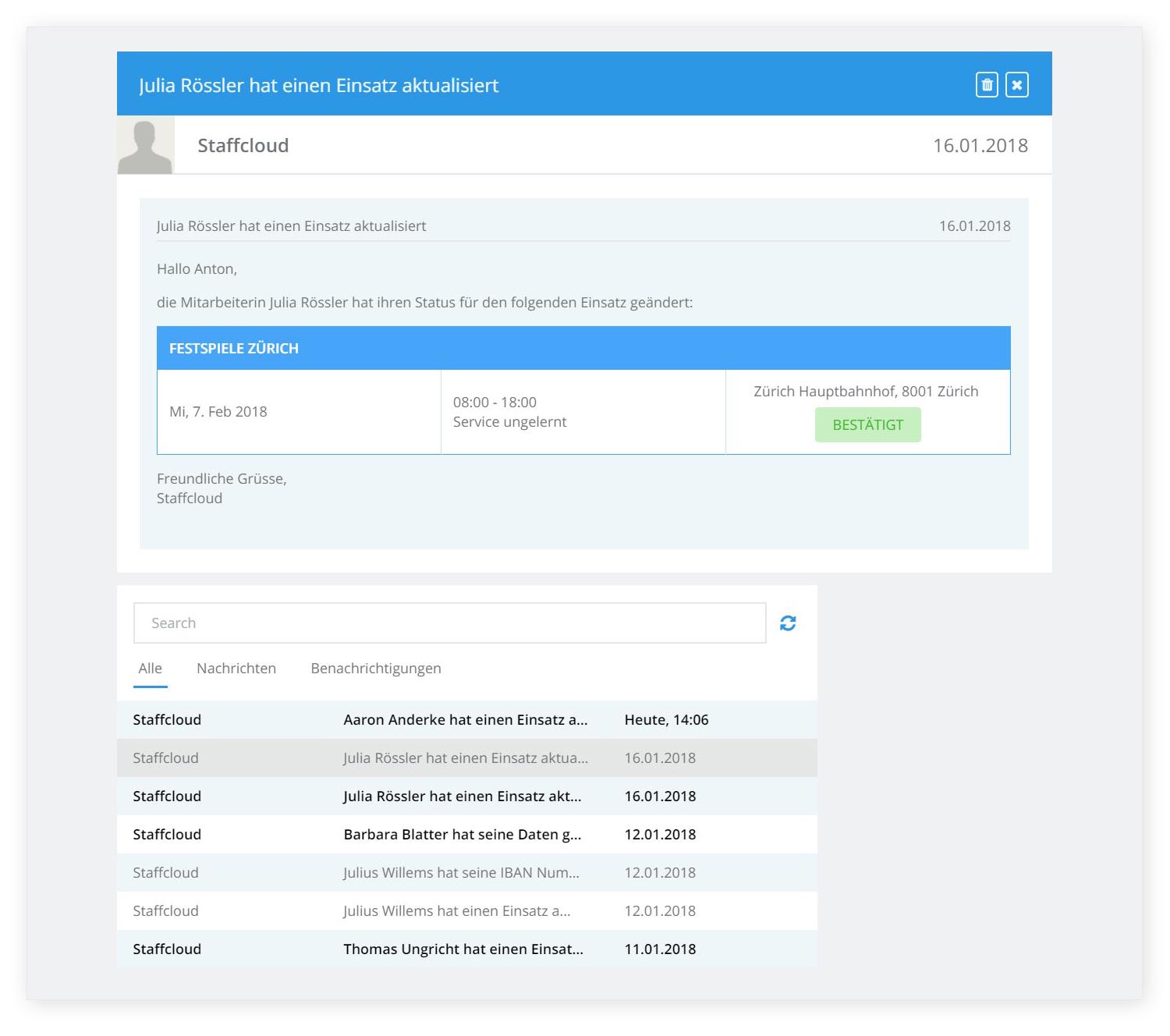 Keep an overview in the stream of communication
By default, you see whether an employee has read your message.
Automatic notifications (new assignments, changes, reminders) keep employees up to date at all times.
We are working towards giving the SMS its well-deserved retirement. Nevertheless, you can still send SMS directly from Staffcloud.