About
How it all began
Staffcloud was founded by two friends in a Zurich flatshare. They wanted to restore some order to the complex planning of flexible employees. This process also improved the relationship between employers and employees, but they didn't notice this until much later.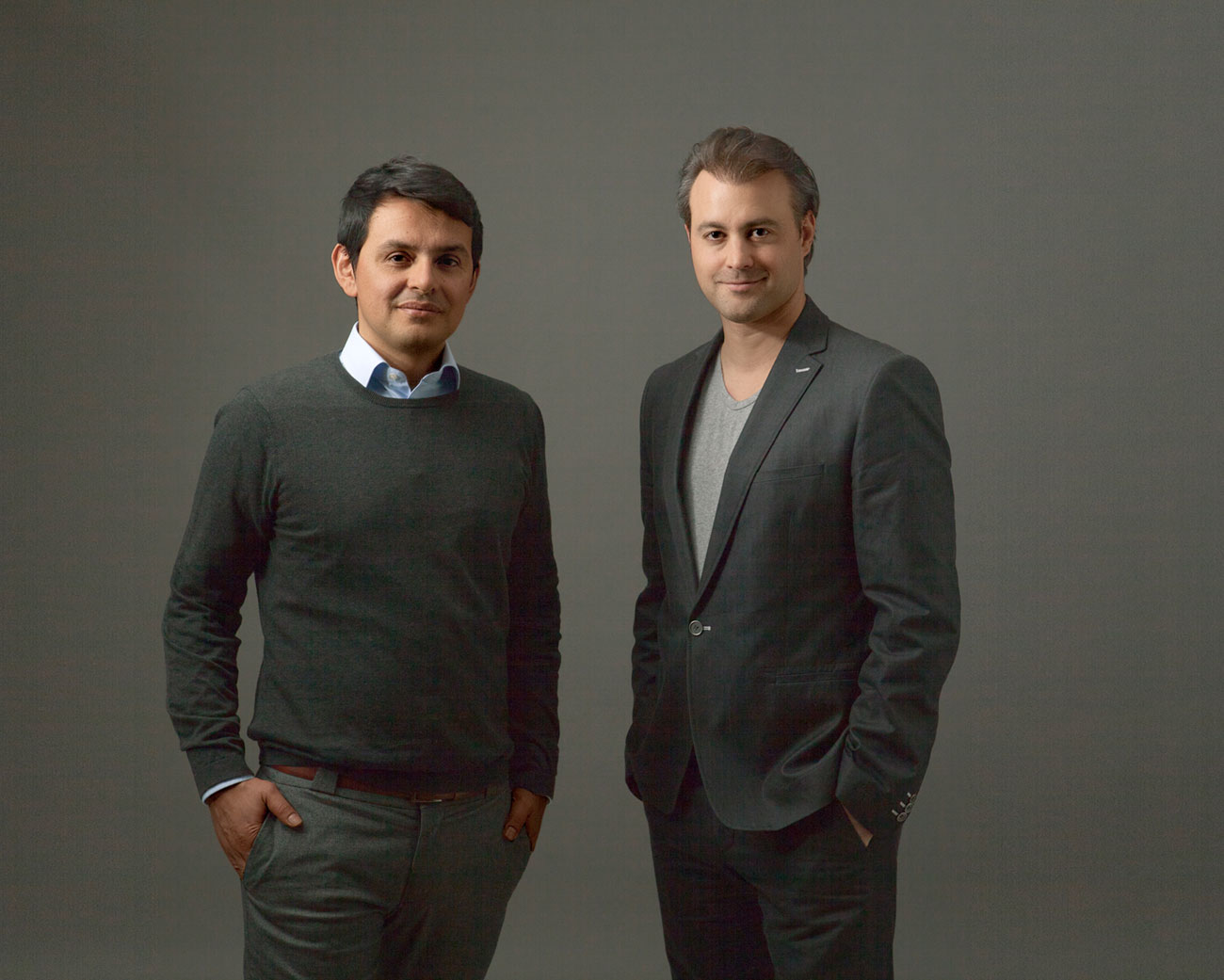 Yves Ortiz (left) and Thomas Ungricht
Milestones
Staffcloud and Bankettprofi are becoming connected! An automatic interface allows both leading systems to exchange all important data.
It becomes even easier to process work data through bulk editing. Work data for the whole project can be changed or approved – no matter how many employees currently work on this project.
A new module is added to the app. Employees can now very easily submit work data such as time proposals, expenses, documents or photos through the app.
The new website staff.cloud goes live.
Staffcloud is gradually replacing Event Commander. A new name, new design and a new functionality are brought into the world.
The subsidiary in Bucharest moves into a larger office space.
The Timeclock feature is implemented for first clients in Germany and Switzerland. Timekeeping is made easy from now on. 
A new module is brought to life: the smart availability calendar.
From now on, Event Commander is used in Germany.
Subsidiary Smartbridge Ltd founded in Bucharest.
Event Commander is the most used software for staff planning in Switzerland. In Belgium, the first clients start using it.
The first refactoring of Event Commander, and a new module: Sedcards.
In Austria, the first clients start working with Event Commander.
Our objective
Labour markets are becoming increasingly more flexible. In order for companies to respond adequately to this, we provide them with the right instrument to be an attractive place of employment as well as a reliable partner. This labour market transformation will have a drastic influence on how we work in the future. With our software, we aim to be the leader in the area of flexible work models and do everything in our might to ensure an optimal organisation of employers and employees.
Reliability
We take to all tasks with conscientous commitment, acknowledge challenges and carry the responsibility for successfully overcoming them.
We do our best to fulfil our promises whenever possible and we communicate honestly and in a timely manner.
Fairness
Fairness towards all partners is an important factor in being sucessful together. Fairness is always based on mutuality. We lead by example and expect the same from our employees and partners.
Innovation
We never stand still! We are always trying to evolve in all areas of our company. For this continuous development we nurture and demand the ideas and vigour of every company divison.
Staffcloud develops and distributes software to help companies with a flexible workforce simplify their day-to-day workflow. Staff planning should be fun, which is why our software is user-friendly and easy to implement. This also means it can be used all around the world. In our company, we offer you an interesting, challenging and international work environment.
What to expect
Staffcloud develops and distributes software to help companies with a flexible workforce simplify their day-to-day workflow. Staff planning should be fun, which is why our software is user-friendly and easy to implement.
Flexible work times
Smartbridge offers  their employees flexible work times. Part-time work can also be arranged.
Modern tools
We like to stay up to date, therefore our developers have access to state-of-the-art tools.
Two screens
Once you've experienced the comfort of working with two screens, you'll never want to go back.
Refreshments
So you can recharge your batteries, we provide you with tea, coffee, drinks as well as seasonal fruit. Your parents can breathe easy.
Holidays
Relaxation is important to ensure a top performance in the work day. Our employees receive more than the customary holiday days.
Entertainment
A table tennis match, perhaps? In Bucharest, you can play a game of ping-pong and then recline in couch corner to think about coming projects.
Music
Offices do not need to be eerily quiet. We listen to music chosen by a team member all day. Everyone can be the DJ sometime.
Bike-friendly
Our offices are located centrally and easily reachable by bicycle. Bikes can also be deposited safely.
Centrally-located offices
When choosing locations for our offices, we made sure they are easily reachable by public transport.
Vacancies
Become a member of Staffcloud and contribute to a new world of flexible work.