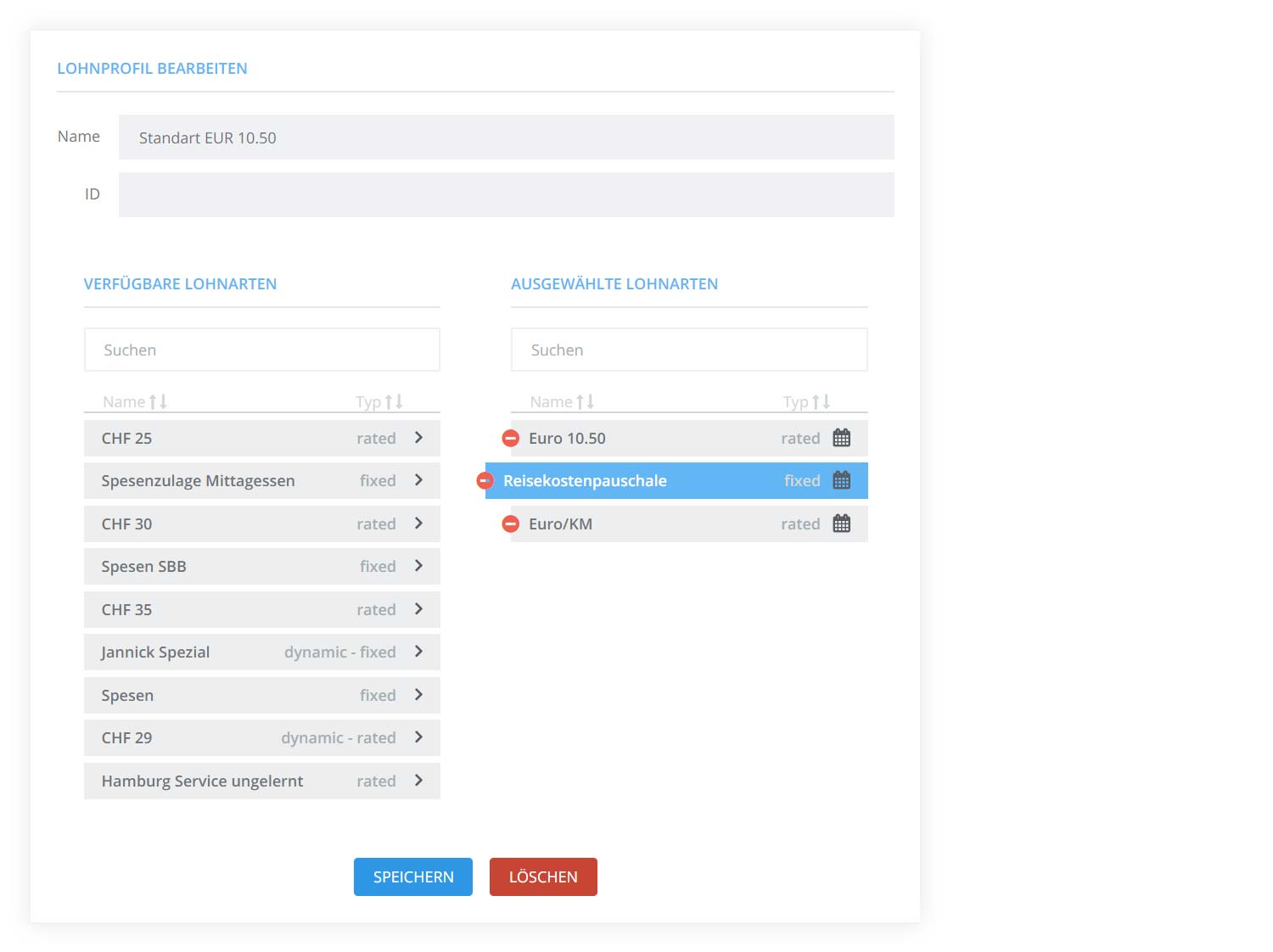 Building blocks for the right wages
Wages can change - be it because of a project or function or due to national regulations being altered. With the Staffcloud wage system, you have everything you need to respond to the steady stream of changes. Build your own wage profiles - there is no end to the possibilities.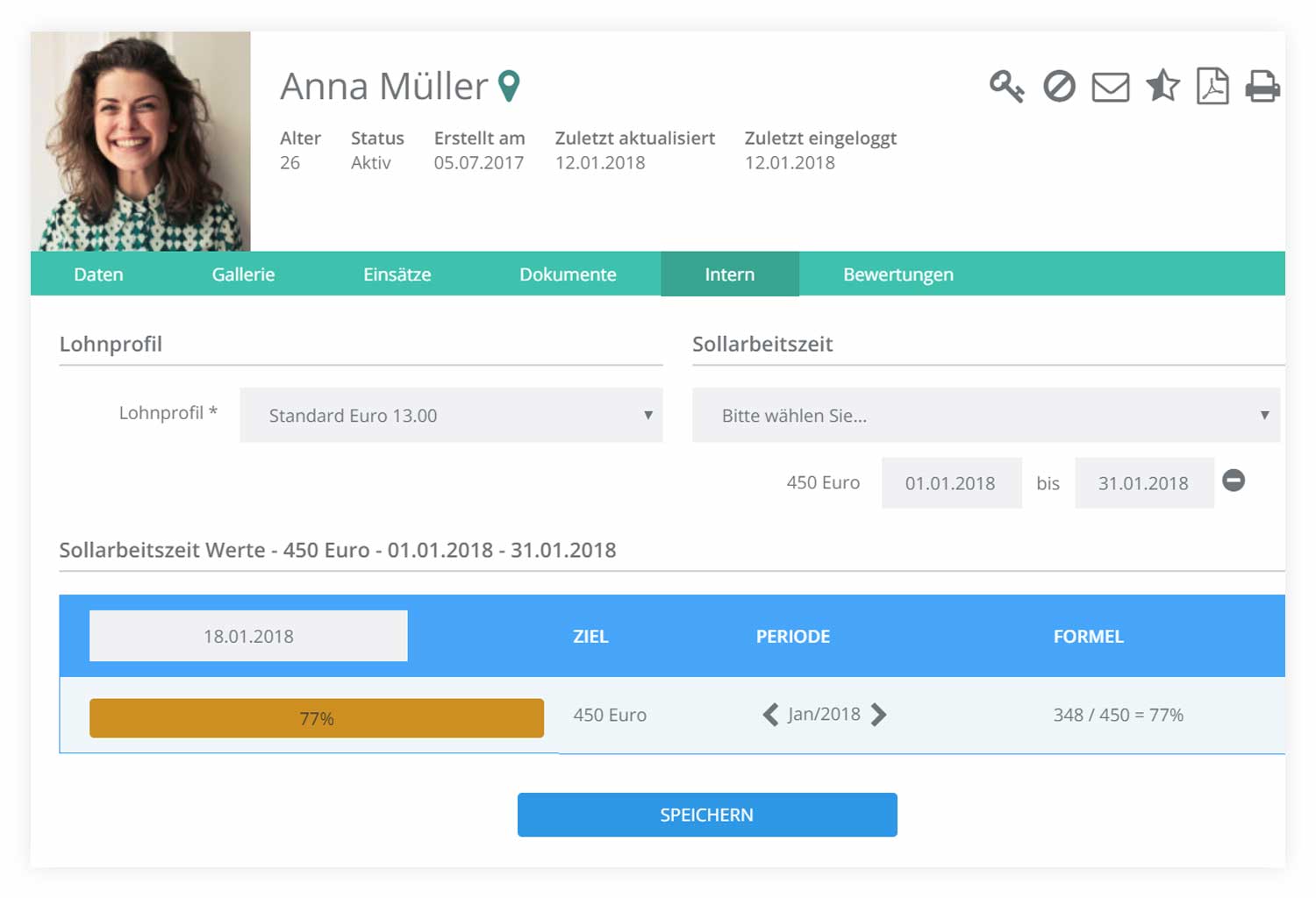 Planned working times
A flexible work environment comes with different types of employment. These can be:
Full-time employment

Part-time employment

Marginal employment

Temp staff with or without an hourly agreement

Fixed-term employment
The planned working times module takes all the different employment models into account and enables you and your employees to optimise your planning and keep to the respective time limits. Both planning and employee profile show you the hours already worked and the costs accrued, so you can decide whether you would like to keep planning with an employee or not.