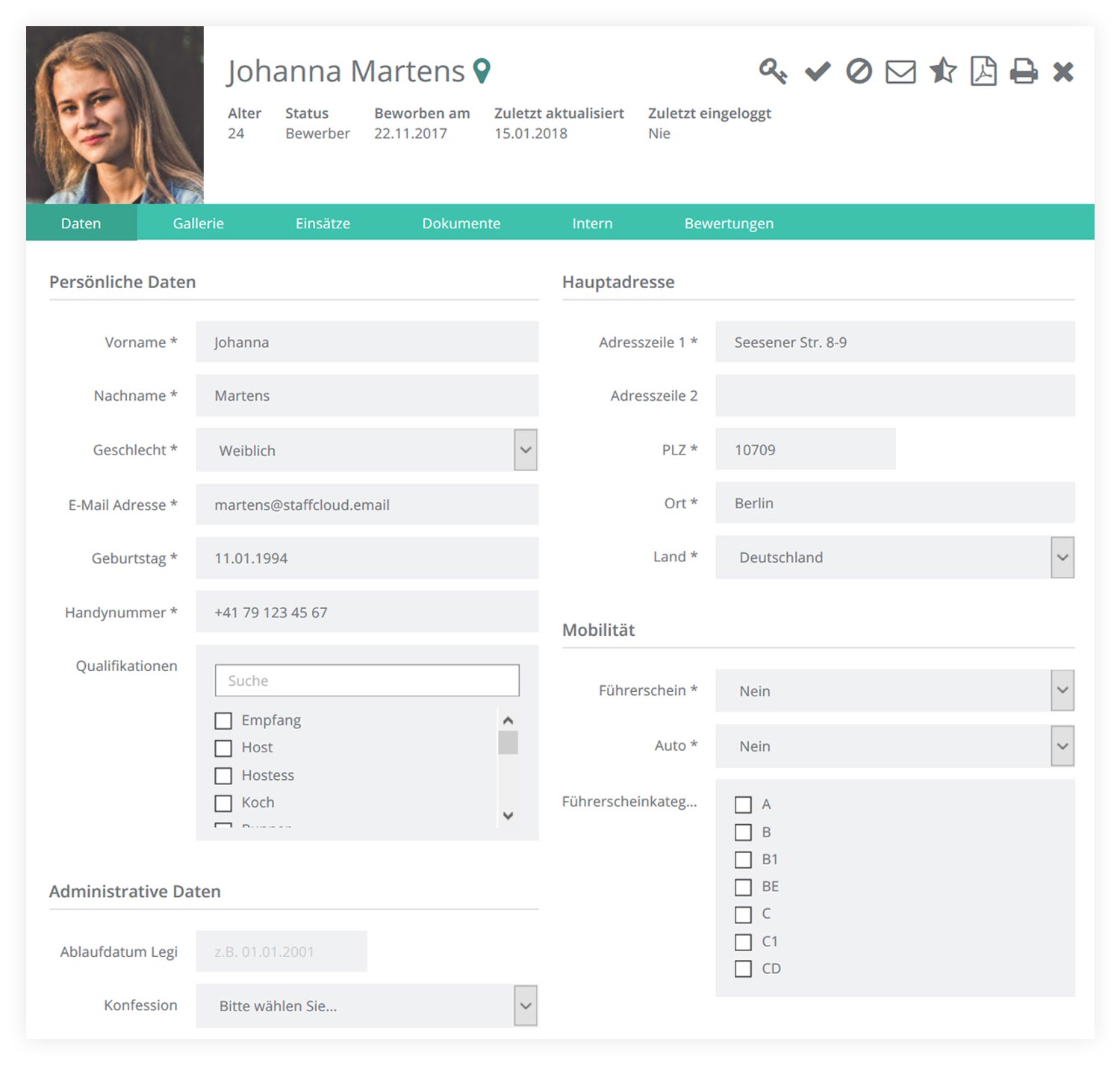 All data in one concise location
Define data fields within the database
All employee data is easy to find and editable in the database.
The history shows which projects an employee has worked on. The relevant staff planning projects can be opened with just one click.
In the gallery, your employees' photos can be managed, as well as cut, rotated or resized simply and effortlessly.
Manage documents such as CVs, certificates or contracts in a separate document storage for every employee.
The wage profile of one or more employees can be modified with a single click at any time.
Your employee's calendar shows you instantly and independently of any projects if they are available. It can also be used to manage any holidays.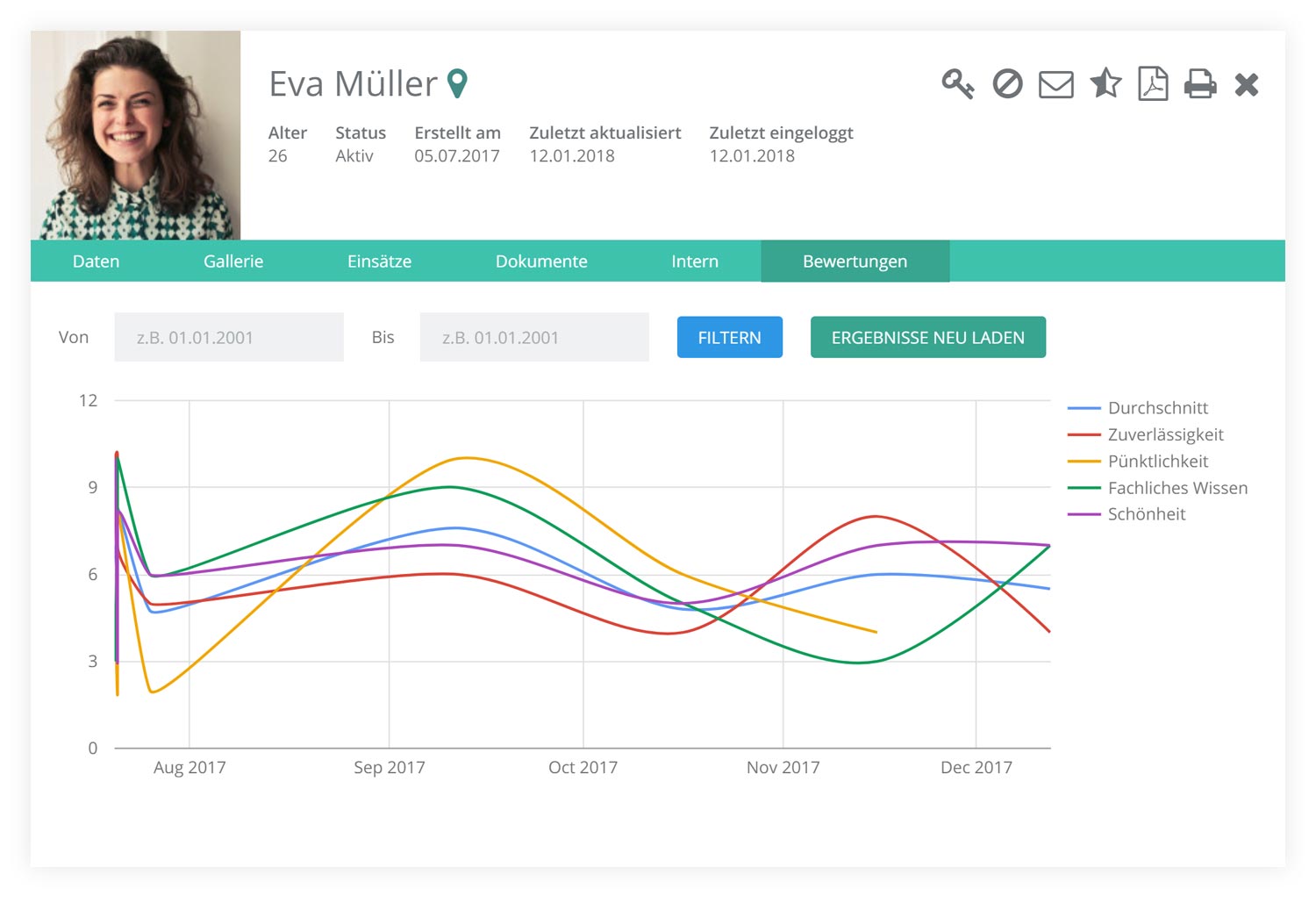 Enhanced quality through a rating system
In order to meet your clients' needs with the highest possible quality standards, your staff needs profound knowledge as well as feedback. The internal rating system helps you find out which employees need help acquiring more knowledge in certain areas of expertise. Here, you can rate your workers by using customised criteria and see, over a chosen period of time, how an employee's ratings have evolved.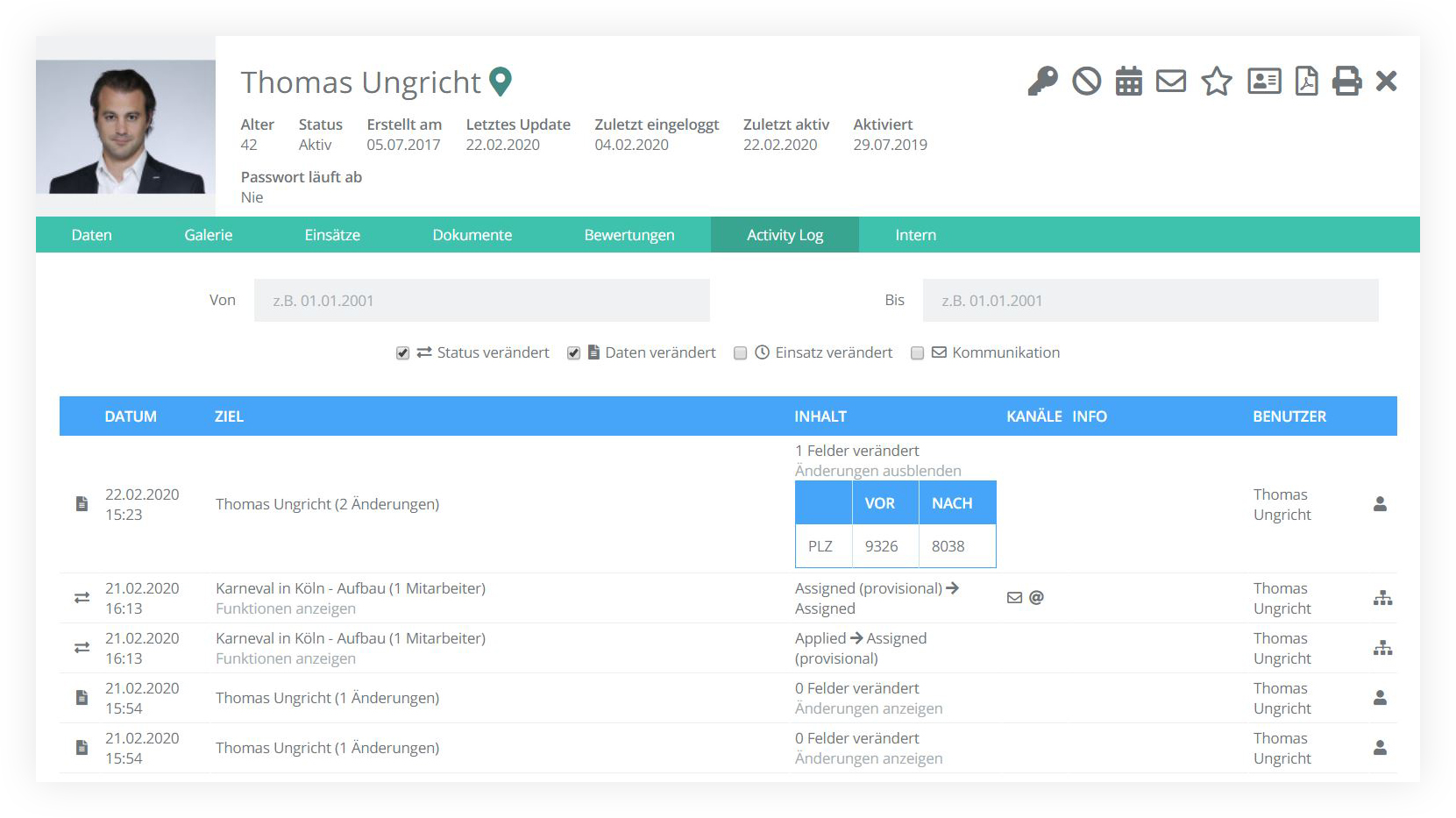 Ensure legal compliance and track all actions
All data are protected in one place: the digital personnel file. You decide on access rights, and who may view and change individual personnel data.
Know what has happened between you and your employees. Check the logbook (see screenshot) to see which data points they changed when applying for a job, or when an e-mail was sent to a staff member.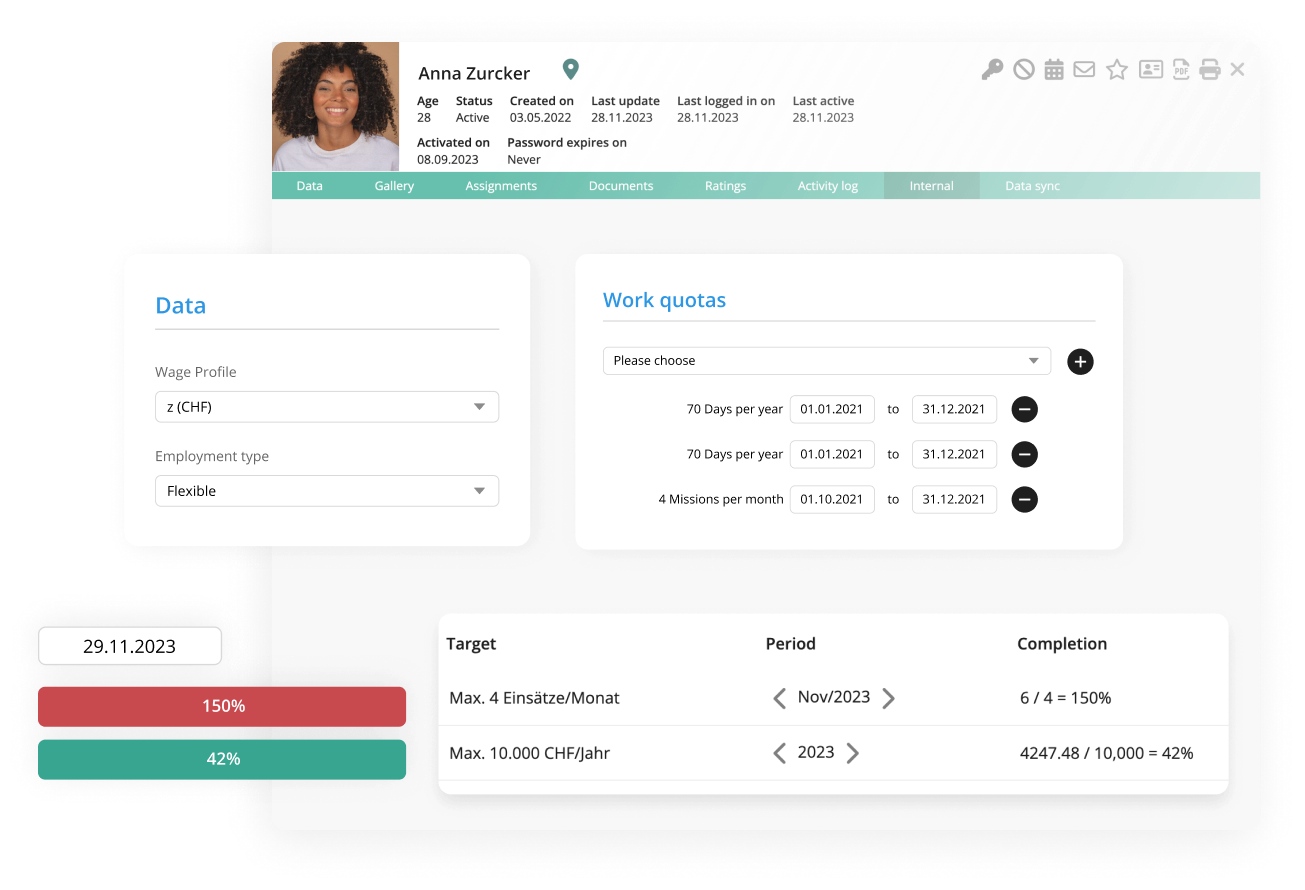 Keep tabs on individual work models

Ensure compliance with the working models you and your staff members have agreed to. You can monitor the following work models in the personnel record, the employee calendar, or staff planning:
Marginal employment (e.g. maximum wages of 450 euros per month)
Full time (e.g. measuring annual working time)
Part time
Temporary employees with and without an agreement on maximum hours worked
Temporary employment (e.g. employment for 3 months)