How many hours did my team work last month?
How many miles did my employees drive to get to assignments in the last year?
Which clothes sizes do I need to provide for the assignment on 6 July?
How many employees worked more than 15 assignments in the last year?
When did individual employees have their last assignment?
Extract the answers with just a few clicks
Export all the data you need
Any detailed employee data can be exported. In addition, hours worked and wages can be extracted to get everything needed for payroll. Statistics are provided based on projects, events or customers.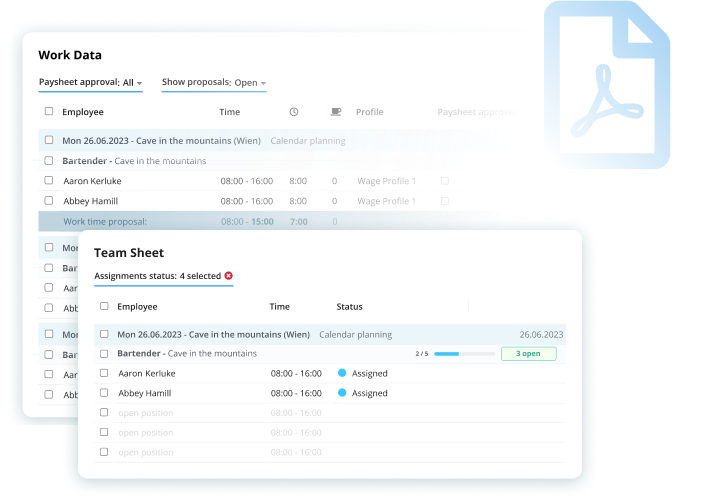 Use templates and customised filters for individual exports
Use pre-made templates or create your own to speed up routine tasks. Compile customised reports with only a few clicks, then export your files in different formats, such as JSON, CSV, XLSX.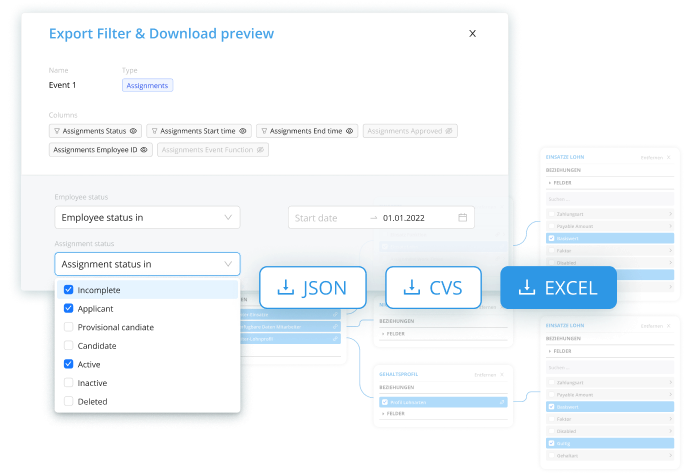 Exporting data to your software suite
Data exported from Staffcloud can be imported into a variety of software systems. Aside from exporting data commonly required by bookkeeping and payroll software, you can also gain insights into specific data sets via custom reports.