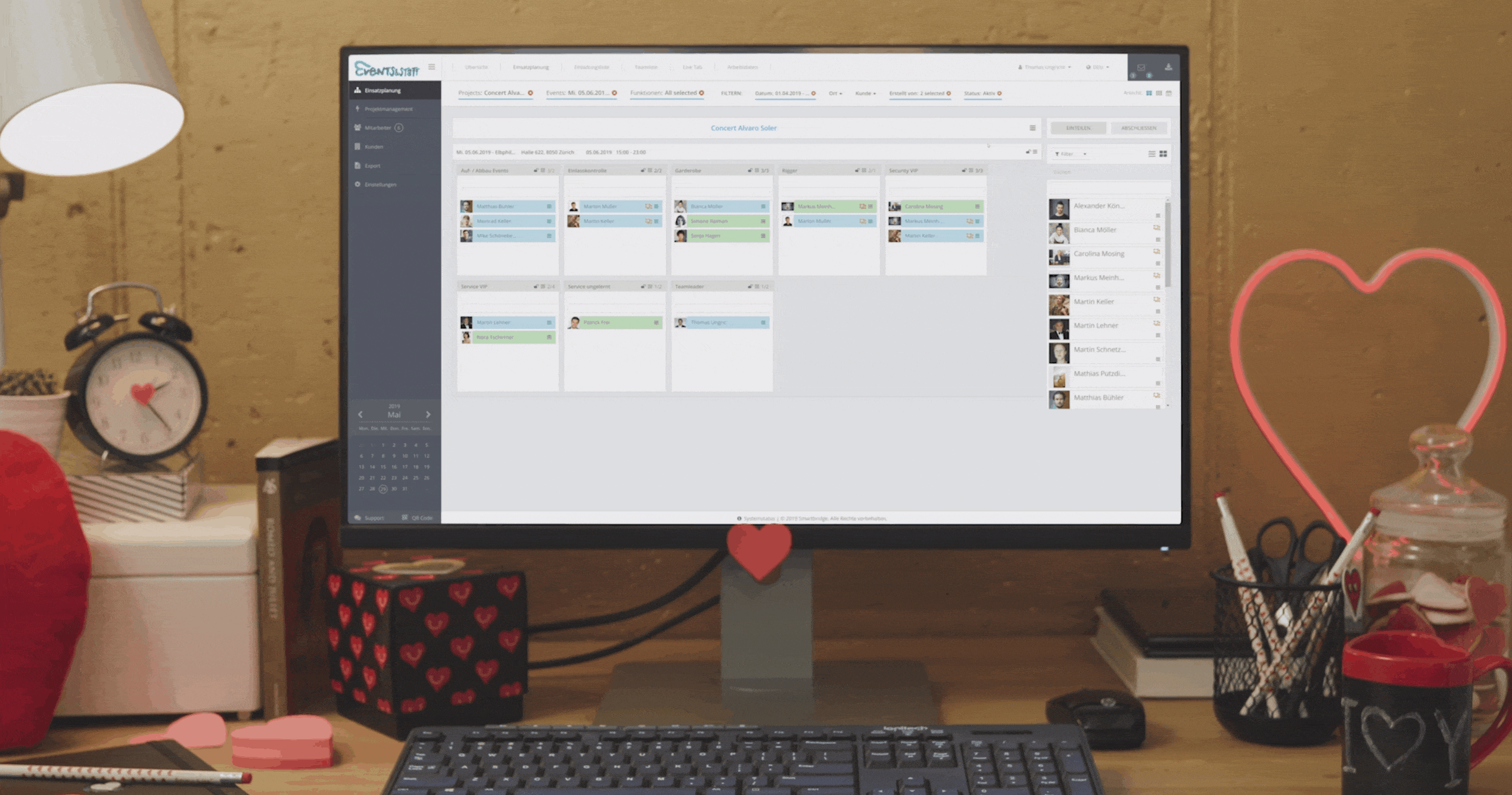 Staff planning can be fun
At Staffcloud we believe that something as tedious as scheduling can be fun. Different views (calendar, boxes) and methods help you to find the most efficient way for each form of your resource planning.
Read below the three steps that make your staff planning a success.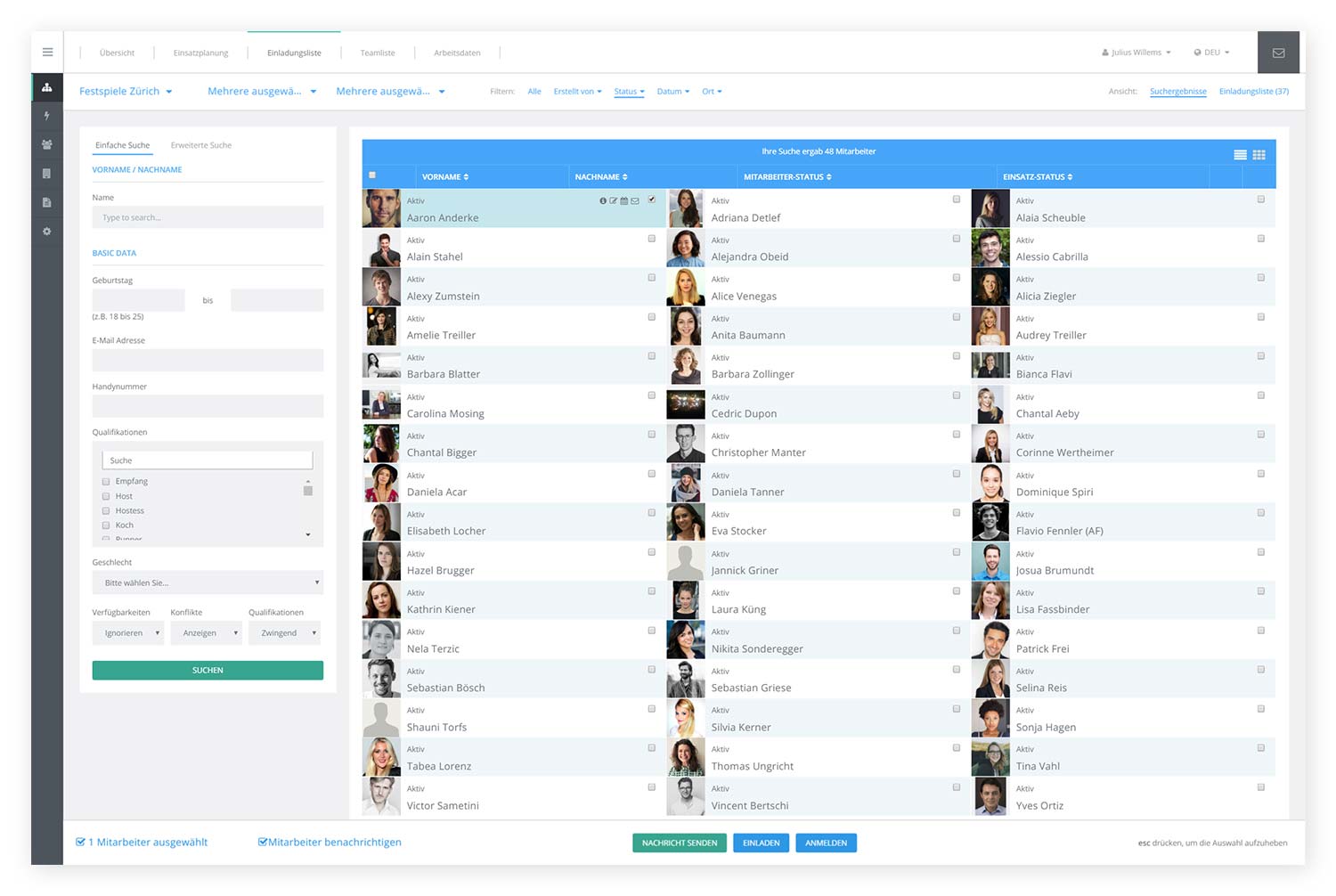 1. The search for the right employee
Find the right employees with your own filters
Only available employees with the right qualifications are selected, so there is no random flood of invitations.
You then put the project (jobs) online and invite the previously selected employees.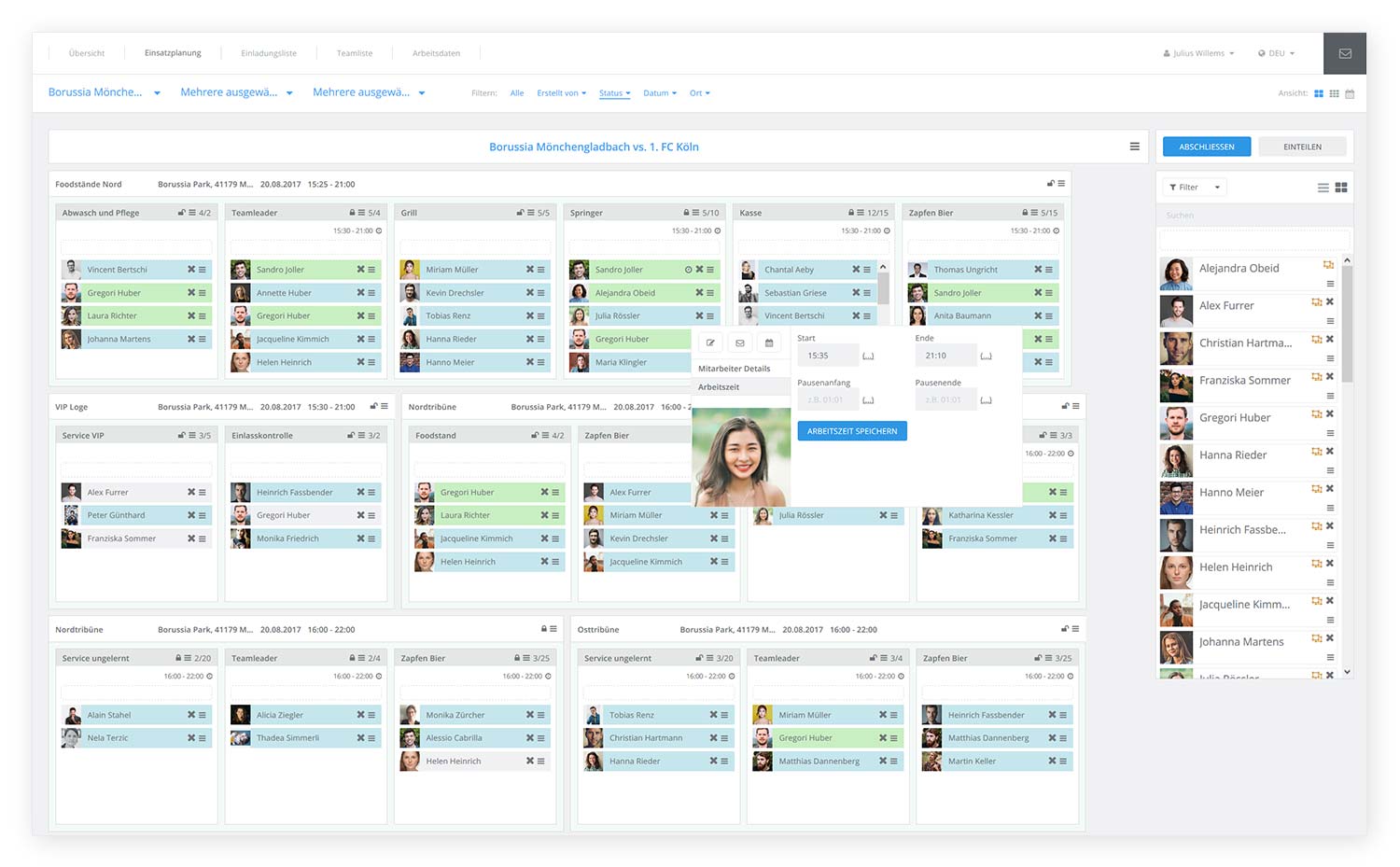 2. Staff planning
Now you can start assigning the confirmed employees to different functions via drag & drop.
You are automatically notified of any planning conflicts (double bookings).
You can create new funtions or shifts within staff planning at any time.
The planned working time (for marginal employment, part-time employment or a employment with a yearly work time limit) is taken into account while planning.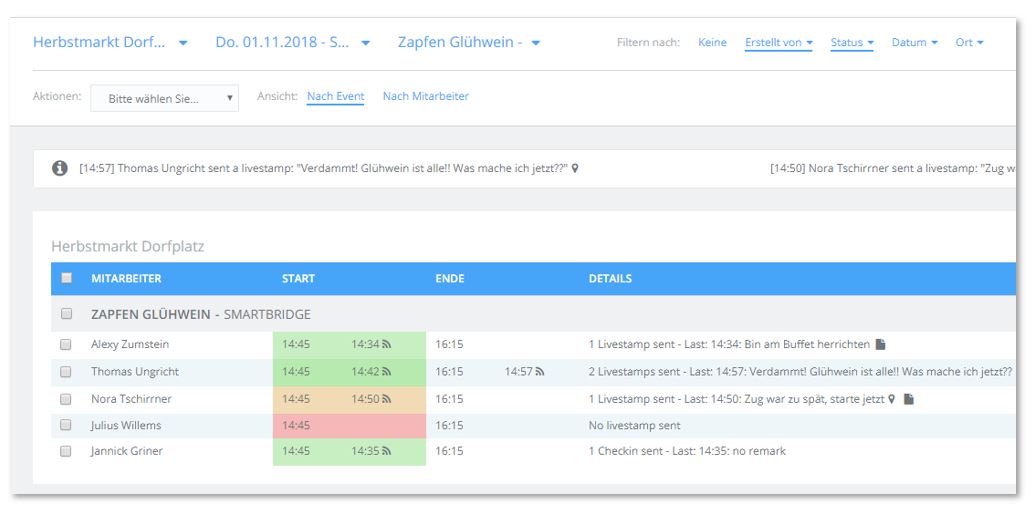 Die Arbeitszeiten Ihrer Mitarbeiter live im Blick
Die Mitarbeiter übermitteln Ihnen die Arbeitszeiten (siehe auch Arbeitszeiterfassung) über ihr eigenes Handy. Sie überwachen live, wer. wo und wann seine Arbeit begonnen hat oder in der Pause ist. Die Mitarbeiter können neben den Arbeitszeiten auch gleich noch Spesenbelege oder Fotos des Arbeitsortes mit übermitteln. Diese Daten fliessen dann direkt in die Lohnverarbeitung ein.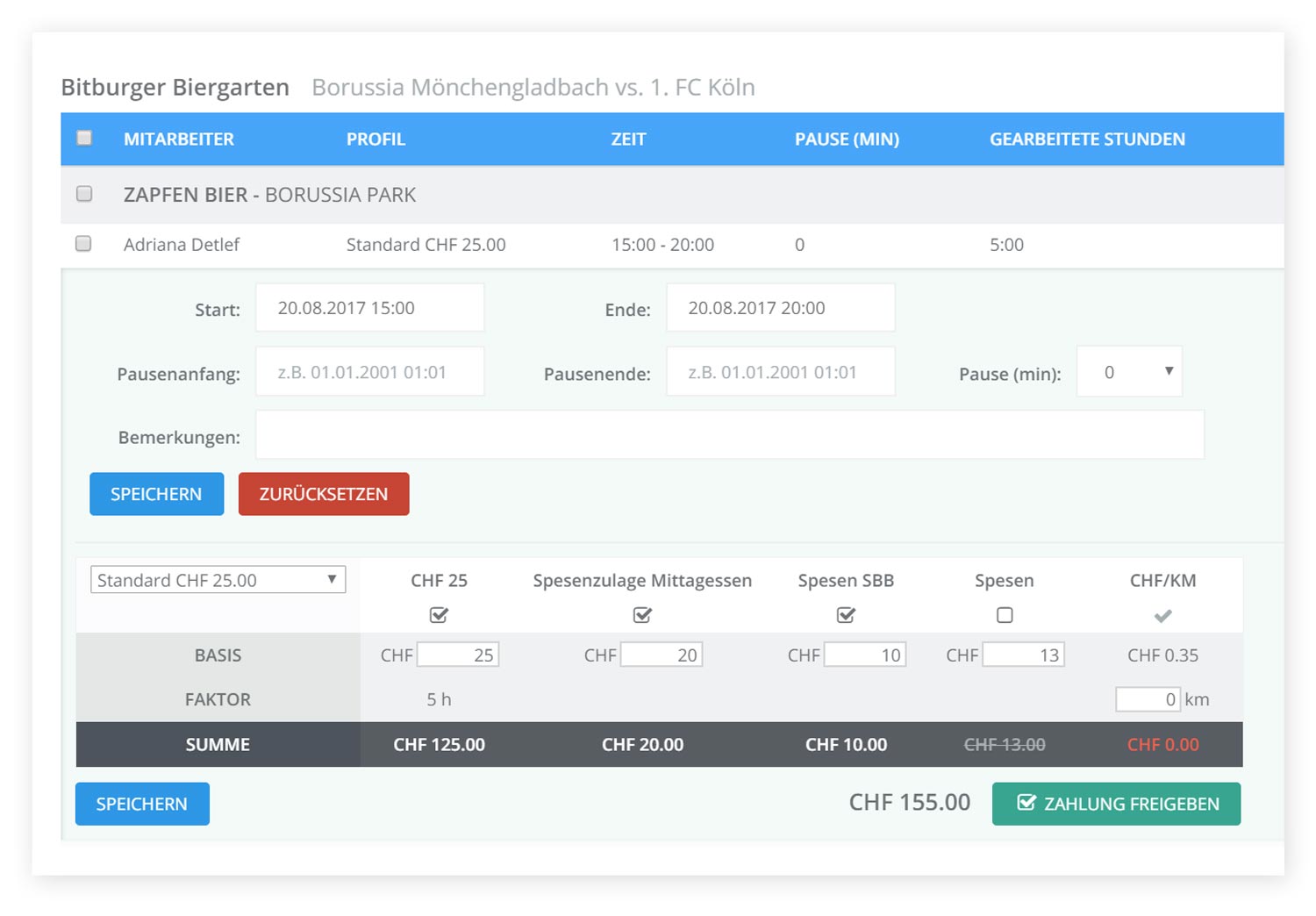 3. Post-processing
After the assignment, employee data is collected and the employees are rated for their performance. Once all data is gathered, Staffcloud helps you create and display project statistics, such as wage costs or the entirety of the work hours.