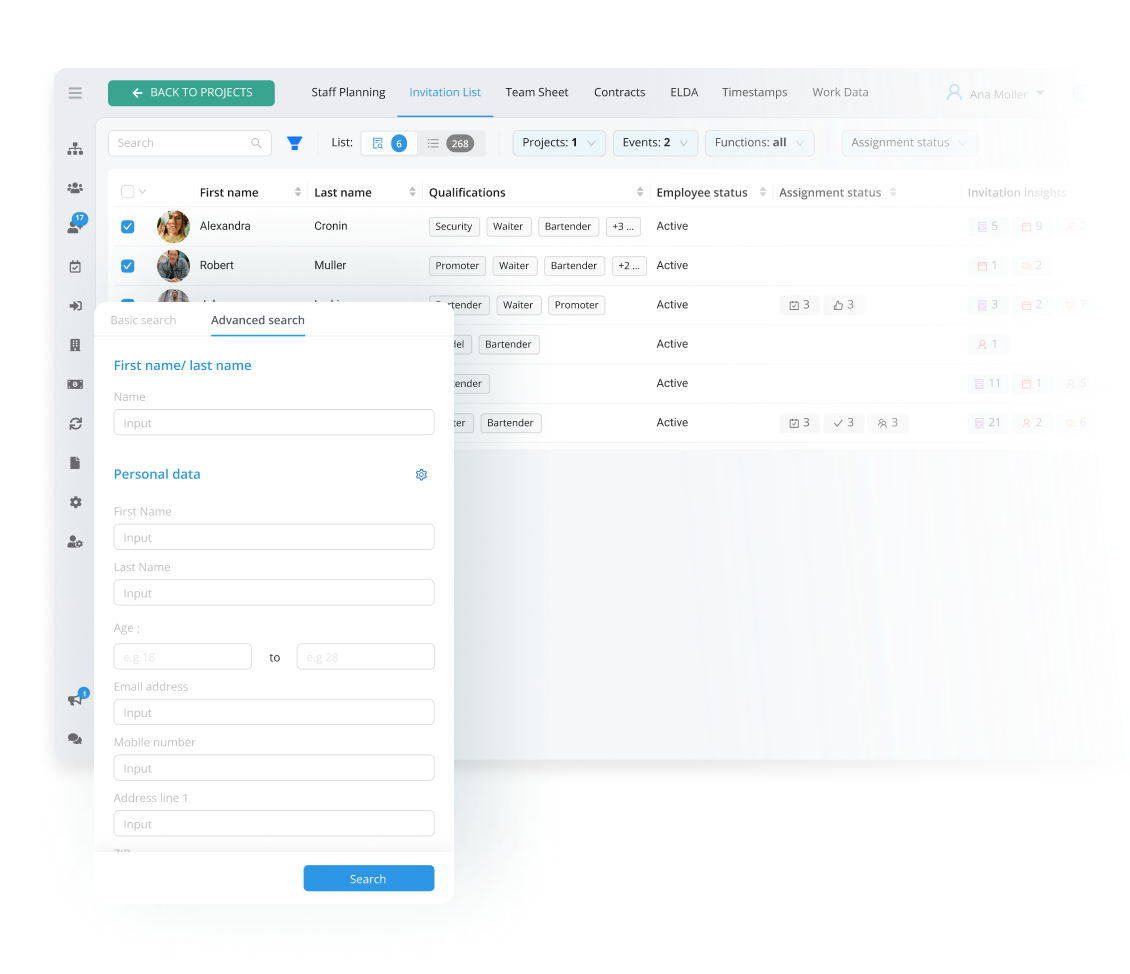 Everything begins with the search for the right employee
Choose your filters, then find the right employees in your database. 
Only employees who are available and have the right qualifications are selected, so there is no flood of invitations.
You then make the project (jobs) available online and invite select employees.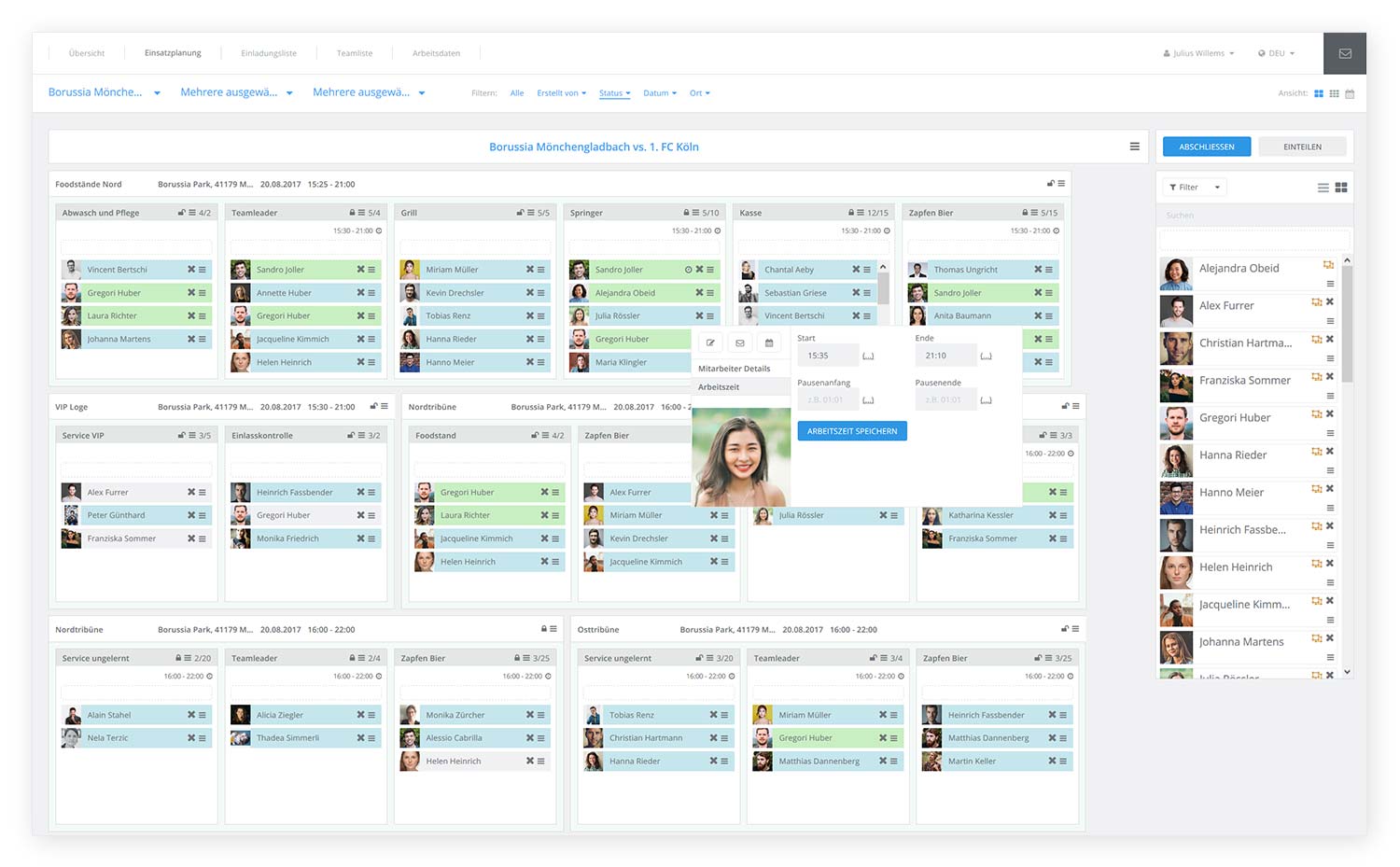 Efficient and flexible staff planning thanks to auto-matching
Now you can start assigning confirmed employees to different functions via drag & drop.
Thanks to auto-matching, Staffcloud shows you whether employees can be assigned to functions, shifts or locations.
Any planning conflicts are brought to your attention, and you are automatically warned if you attempt to double book someone.
You can create new functions or shifts within the staff planning module at any time.
Planned working time (for staff members with a work time limit) is taken into account during planning.
The right view for every scheduling type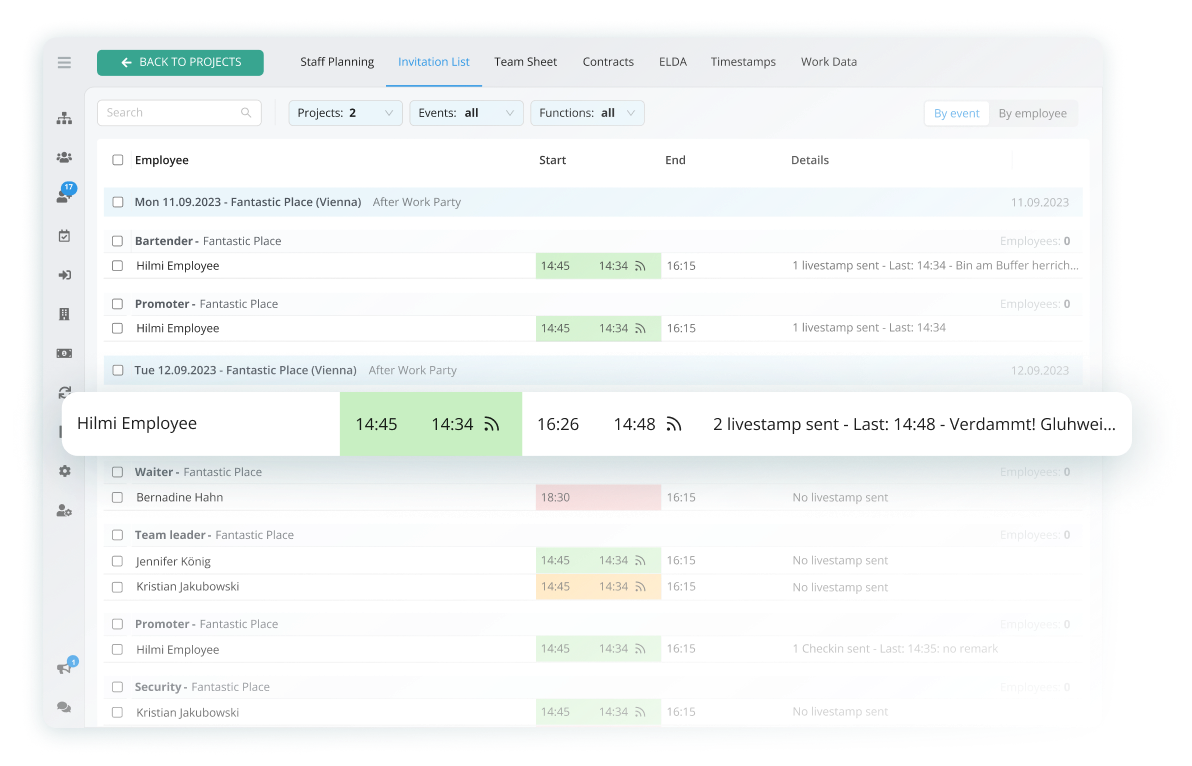 Track your employee's work time live
Staff members can send you their work times via their mobile phone (see timetracking). Meanwhile, the live-feed tells you who has started working when and where, and who is on break. Along with their working hours, employees can send any expense receipts or photos of their job location. This data can then directly be used in payroll accounting.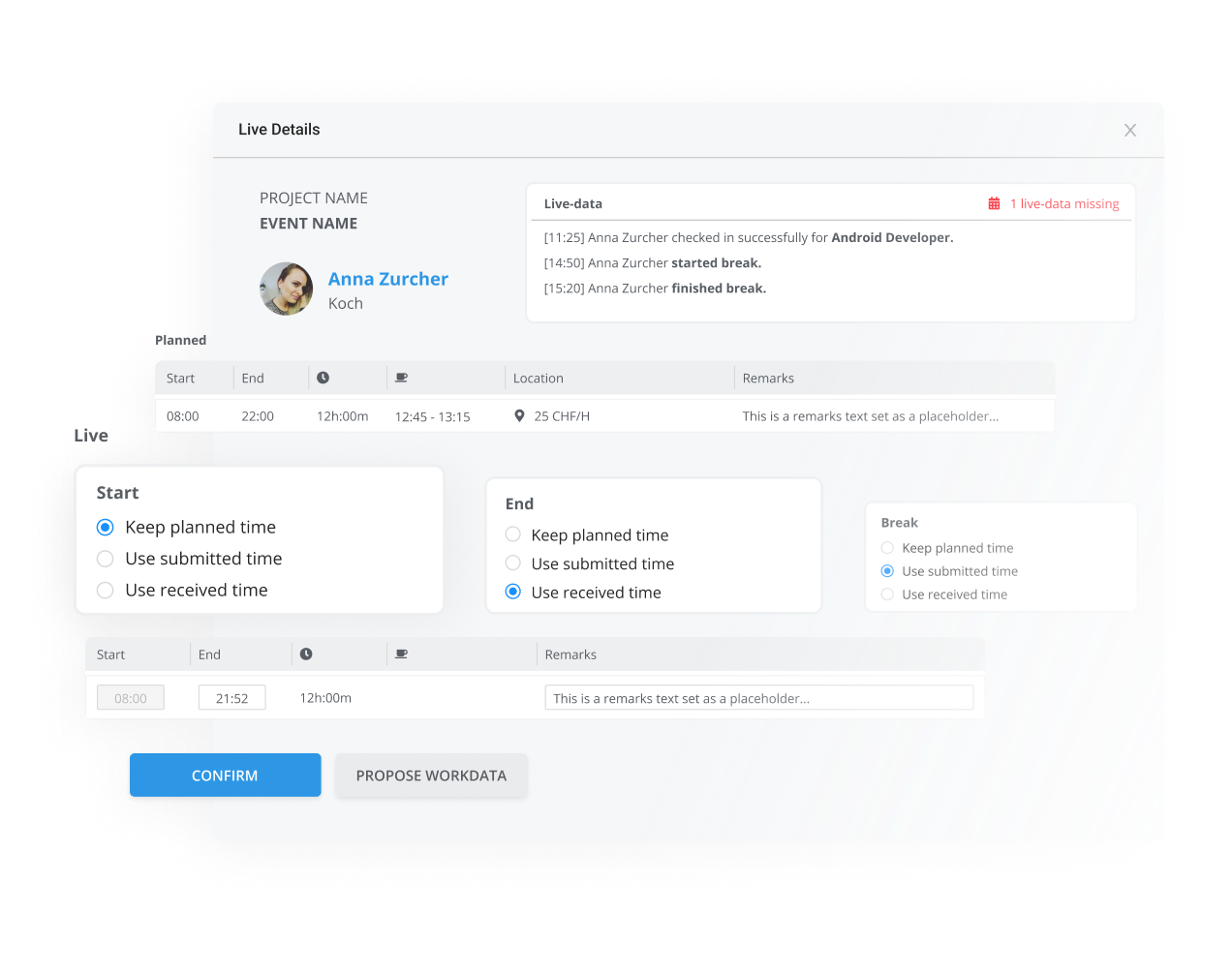 Keep working hours and costs under control
After a job, employee data is collected and staff members can be rated for their performance. Once all data is gathered, Staffcloud helps you create and display project stats, such as wage costs or compiled work hours.