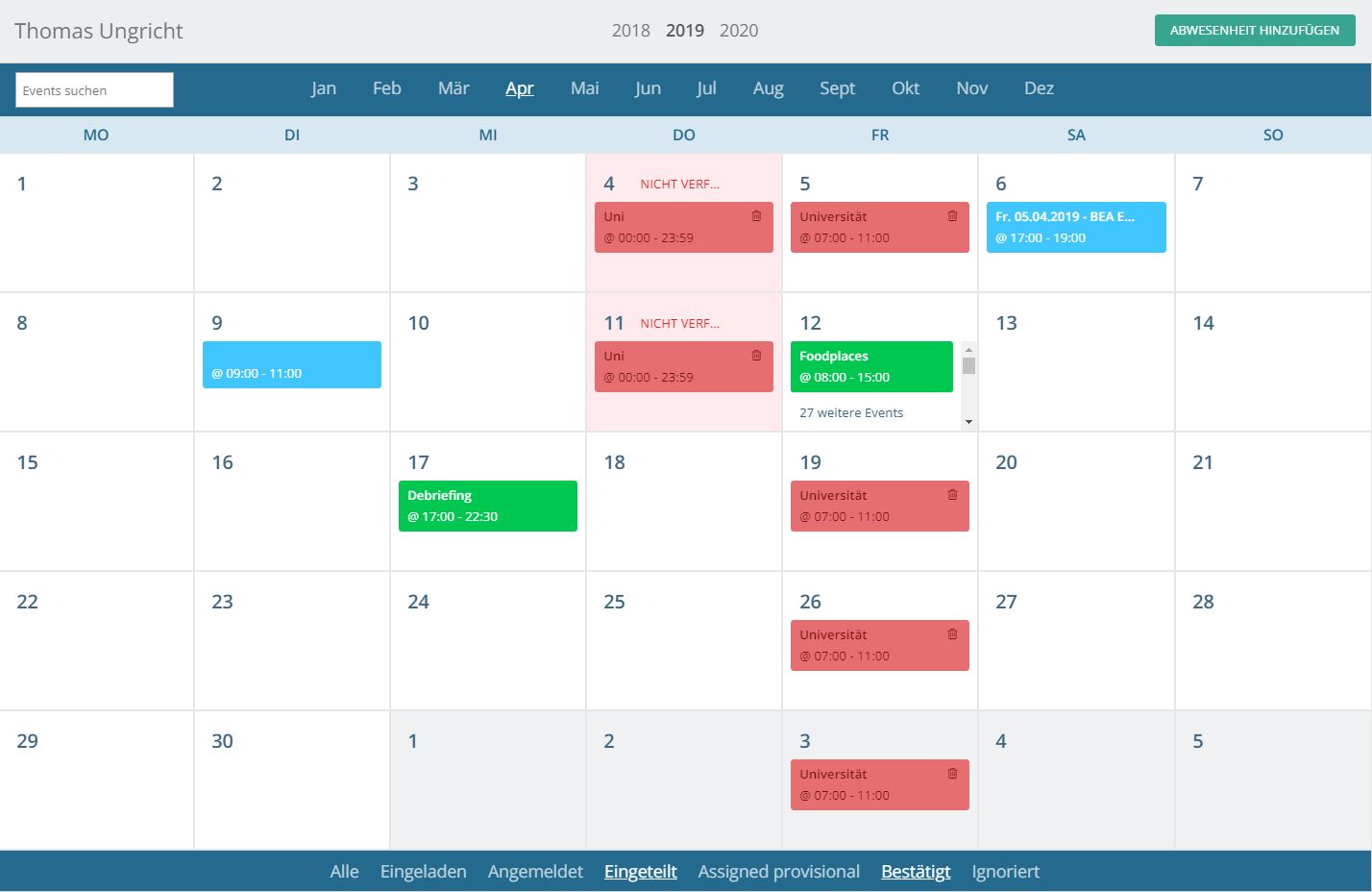 Assignments and absences at a glance
Staffcloud assumes that employees are generally available. Therefore, employees receive job invitations whenever their qualifications are suitable. If an employee does not want to receive these invitations, they can block an individual or recurring period of time (e.g. every Monday 9 AM - 12 PM) and thus make themselves unavailable to their employer during this time.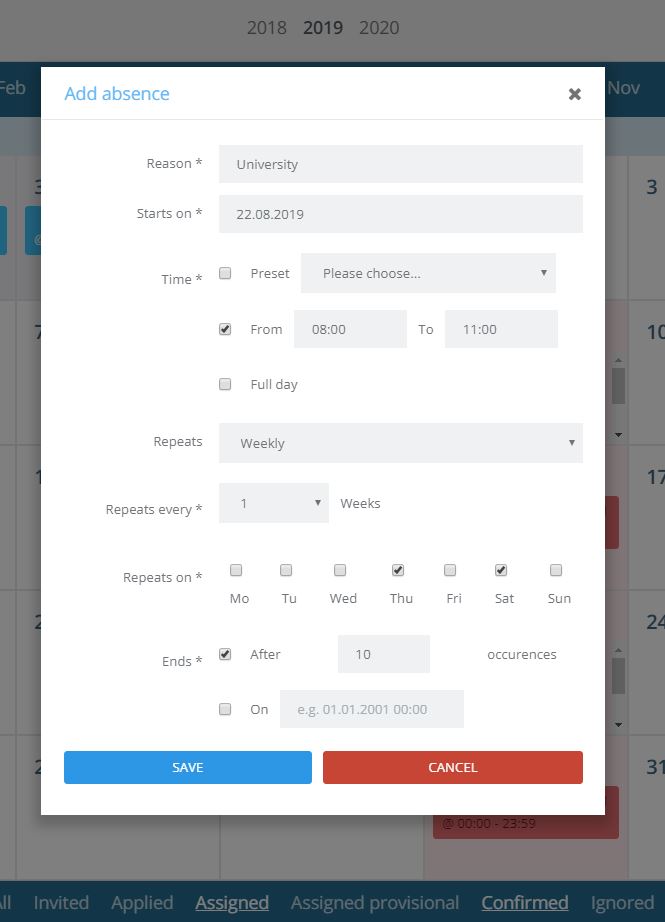 Easily managing absences
Whether absences are a one-time occurrence or recurring - adding them to the calendar is easy. After just one click on the desired date in the calendar, a pop-up window appears. Now employees simply need to add the reason and duration of their absence and it is immediately visible to both them and their employer. It can thus be taken into account when assignments are planned, as only those who are marked as available employees in the system receive job invitations.