Briefing and Reporting
Comprehensive staff briefing regarding current promotions and swift work time reporting are key to ensuring a successful promotion job. 
Large Staff Numbers across Many Locations
Scheduling and tracking promotional staff across several locations can be demanding. Simplified communication with the help of a state-of-the-art mobile app can help.
Cast your employees in the best possible light
You would like to introduce your client to individual employees or even the whole team? Profiles can help you. The module allows you to use different templates and data fields to compose profiles tailored to your client's needs - some industries call them sedcards.
Stay in touch with your employees
The app lets your employees easily sign up for jobs and see exactly where and when they are assigned to work. All communication is managed through the internal communications system.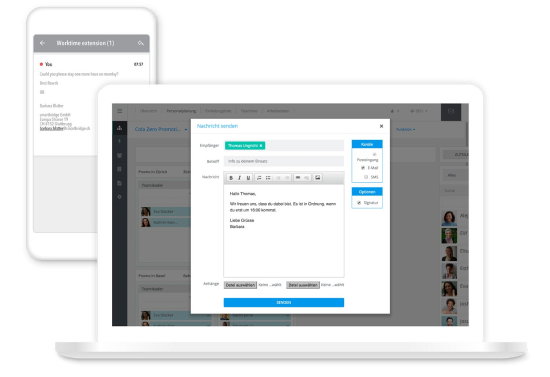 Sales Reporting made easy for promoters
Your customers are eager to see how successfully their promotional measures were implemented. With just a few clicks, promoters can seamlessly submit their results through the app, thanks to a native integration with Formstack. To guarantee no report goes unnoticed, automated reminders are employed.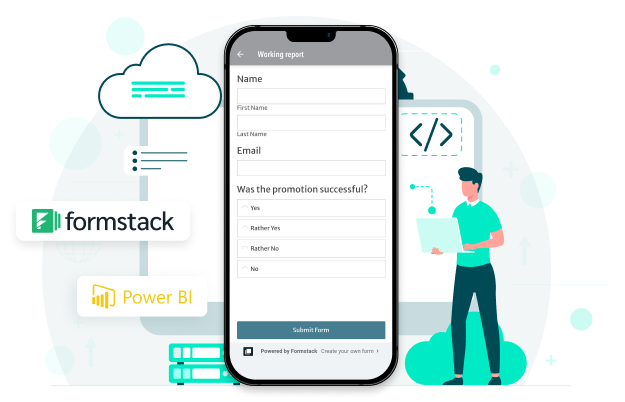 Read how our customers work with Staffcloud