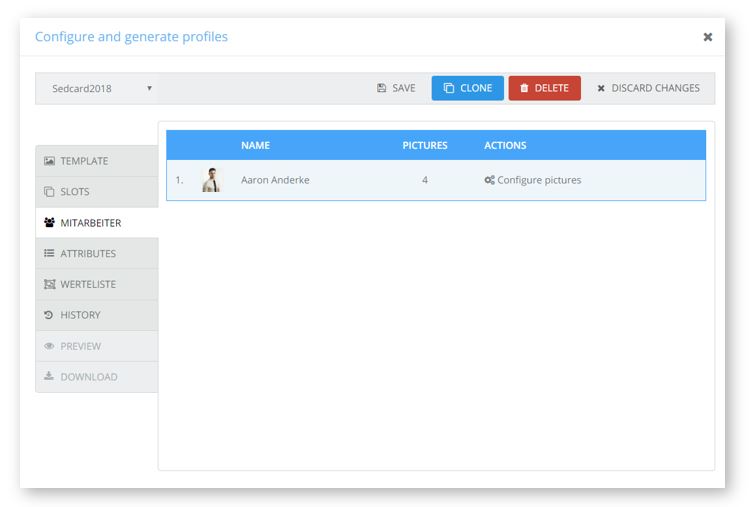 Create your own individual employee profiles
Profiles are generated from Staffcloud data. Aside from a selection of photos, they naturally contain personal data, a history of past assignments and any qualification your client might like to know about.
Create your profiles in accordance with your corporate design. Use your own logo, as well as the right font and colour for a coherent appearance.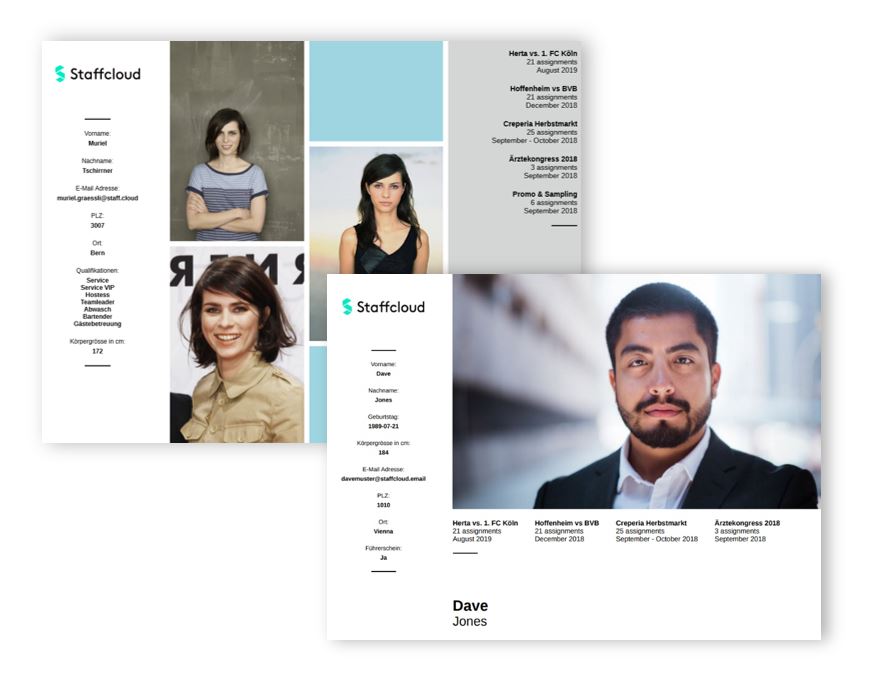 Professional representatives vis-à-vis your clients
Find the perfect profile by choosing from a variety of templates. Depending on which client or assignment the profile is created for, it may require a changing number of pictures in different formats. Our templates are easy to edit and let you quickly adapt profiles to these requirements. 
Once you have generated the profiles in PDF format, Staffcloud lets you send them directly to your client in a ZIP file.